#SAYHERNAME and Tell Her Story
Investigating News Media Coverage of Black Women Killed by Police Violence
Jasmine K Cooper

University of Maryland Baltimore
Keywords:
Black women, racism, sexism, news media, discourse, police violence
Abstract
This project investigates the lack of online news media coverage of two Black women killed by police: Rekia Boyd and Korryn Gaines. Despite their premature deaths, news coverage and mentions of these individuals in three of the top digitally circulating U.S. news sites, CNN, The New York Times, and Fox News, are far lower than for two Black men and one White woman killed under similar circumstances. Ultimately, these disparities in coverage speak to a tendency of media to disregard, erase, and make invisible police violence as one of the manifestations of intersecting oppressions in the lives of Black women.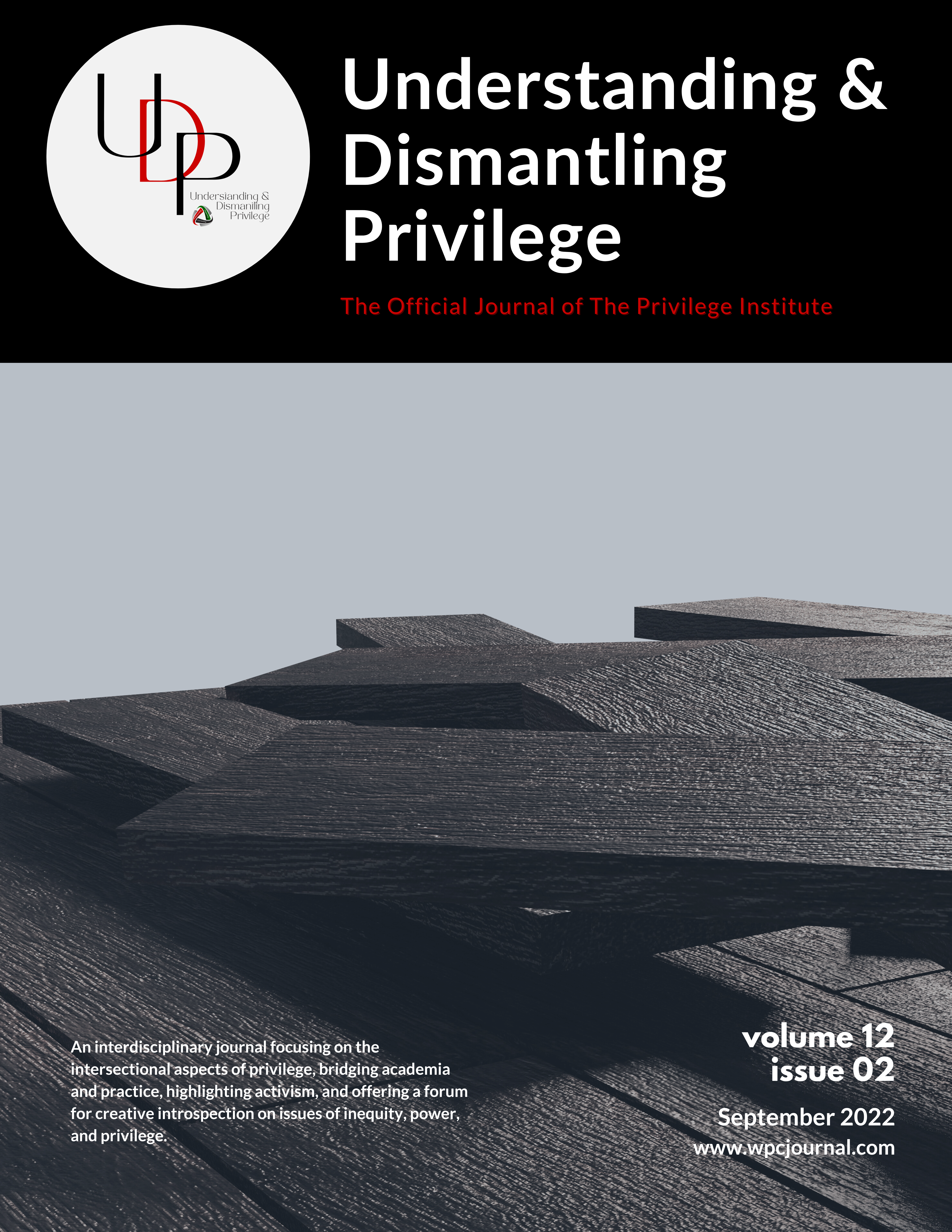 How to Cite
Cooper, J. (2022). #SAYHERNAME and Tell Her Story. Understanding and Dismantling Privilege, 12(2), 31 - 49. Retrieved from https://www.wpcjournal.com/article/view/21081
Section
Research Articles
This journal is an academic publication. Its sole purpose is the dissemination of knowledge to as wide an audience as possible. The journal is free to individuals and institutions.
Copyrights for contributions published in this journal are retained by the authors, with first publication rights granted to the journal.

Copies of this journal or articles in this journal may be distributed for research or educational purposes free of charge and without permission. However commercial use of the journal or the articles contained herein is expressly prohibited without the written consent of the author.

NOTE TO AUTHORS:
A new model, the Creative Commons approach, with split copyright is rapidly evolving and worth considering.