A Philosophy on Discrimination
Maximilian Hawkins

Medical Student
Keywords:
Discrimination, mindset
Abstract
In response to the ongoing discussions of anti-Black racism, I thought about what I can do to help further discussions on Black Lives Matter. I've already seen many discussions about policy, and I've seen people discuss their own experiences, but I haven't seen much discussion on how an individual has actually dealt with discrimination. I'm not talking about responding to say microaggressions but psychologically how to understand discrimination in a conceptual framework. That's what my following reflection discusses: an individual mindset on how to deal with discrimination, since I wish I had learned more about that when I was younger. I don't have a particularly unique mindset, but I do think this is an important aspect of discrimination that warrants critical thought. I want to preface my comments by saying that I would not change anything about my own experiences. I was very lucky to have great people around me my entire life and would not be where I am without those people or those experiences.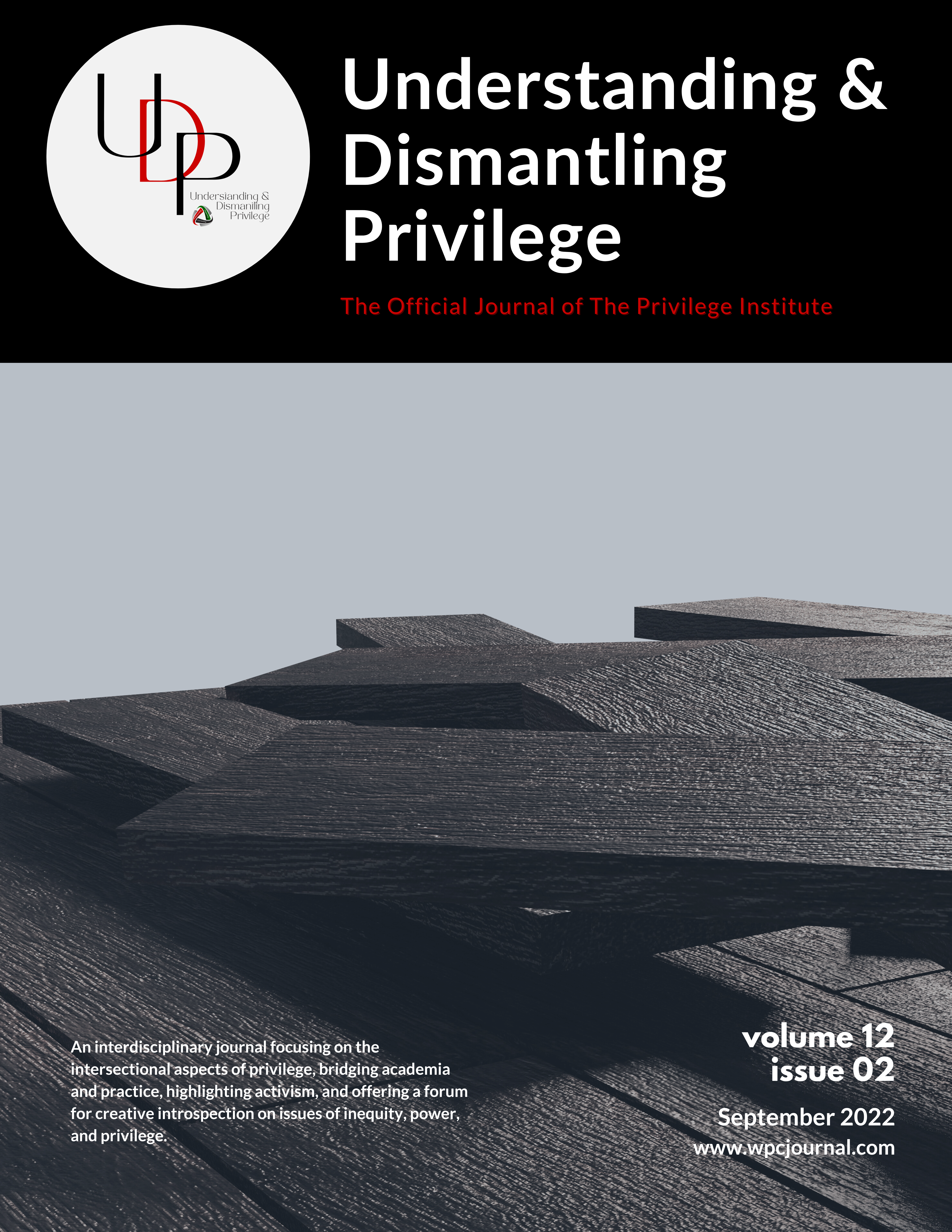 How to Cite
Hawkins, M. (2022). A Philosophy on Discrimination. Understanding and Dismantling Privilege, 12(2), 93 - 101. Retrieved from https://www.wpcjournal.com/article/view/21077
Section
Creative Works & Self-Reflections
This journal is an academic publication. Its sole purpose is the dissemination of knowledge to as wide an audience as possible. The journal is free to individuals and institutions.
Copyrights for contributions published in this journal are retained by the authors, with first publication rights granted to the journal.

Copies of this journal or articles in this journal may be distributed for research or educational purposes free of charge and without permission. However commercial use of the journal or the articles contained herein is expressly prohibited without the written consent of the author.

NOTE TO AUTHORS:
A new model, the Creative Commons approach, with split copyright is rapidly evolving and worth considering.